The sales and marketing landscape has drastically changed over the past ten years.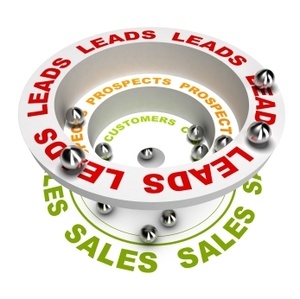 Numerous challenges such as increased competition, a fluctuating economy and the entrance into the digital age have forced many businesses to rethink what may once have been effective sales techniques. There is perhaps no better example of this than when taking a look at lead generation.
Out With the Old
In the past, lead generation ideas were rather primitive. It was not uncommon for a company to literally pick leads from a certain demographic or even a phone book. This is where the traditional "cold contacting" had arisen. Obviously, times have changed. Not only is the average audience much less receptive to these forms of sales, but valuable time and resources are literally wasted on contacting individuals that are neither pre-qualified nor are even willing to listen to what may very well be a strong sales pitch. Target audiences are missed, sales are lost and a potentially successful product never sees the light of day.
Innovative Steps
Thankfully, there are a number of options available that are tailor-made for companies that wish to focus their efforts onto an audience that is receptive and represents the correct demographic. This is found in the numerous lead generation websites that have emerged across the Internet. No longer will a business literally pick names at random from a phone book in a vain attempt to score that one successful close amongst thousands of refusals. The point of the matter is simple: robust lead generation services allow a company to work smart as opposed to hard.
Unfortunately, not all services are alike. It is all too common for less-than-reputable agencies to simply compile lists of leads that have already been circulated a number of times. As a result, companies will find themselves encountering the same problems as they had when attempting to procure their own qualified leads. The rule of thumb is that unless an agency is trustworthy and boasts numerous testimonials, the leads provided are most likely no better than those which can be found flipping through the pages of a phone book.
Smart Sales
Qualified leads will also add momentum to any sales floor. The death of a sales team occurs when they are confronted by negative and unproductive leads for days or weeks at a time. Motivation is lost, sales slump and valuable employees may seek life elsewhere. So, the necessity to acquire industry-specific leads suddenly becomes apparent.
We pride ourselves in just this ability. Our customers can rest assured that they are being provided with the most relevant leads that are currently available. This will allow your growing business to place its focus into the art of the sale as opposed to hoping to find one lucky individual for every thousand of calls or emails that are performed.
So, please do not hesitate to browse our website to see what we may be able to do for you. You can also choose to communicate with us directly using our "Contact Us" form. When it comes to lead generation ideas, we have your business covered.