How To Generate Leads For Your Business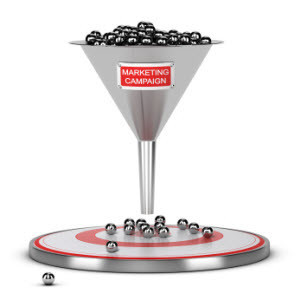 Successful businesses
all have one thing in common – they know how to generate leads. Without steady lead flow businesses struggle to make sales and generate revenue. However, in the highly competitive 21st century marketplace many business are finding generating a sufficient number of leads challenging. Here you can learn specific tactics that you can use for
generating sales leads
.
Create A System
One of the reasons that businesses struggle with lead generation is because they fail to take a systematized approach. A good lead generation system should bring in fresh leads in a sustainable way. That system should also have a lead nurturing process that turns those leads into sales. According to a recent study by Forrester Research companies that excel at lead nurturing generate 50% more sales at 33% lower cost.
If You Are Giving Away Something Make Sure Its Valuable
If you have studied lead generation before then you will know that one of the most common tactics for obtaining a prospects contact details is a with a giveaway. This is typically a free report or white paper that your customer should find interesting. Unfortunately, some companies are failing to put much thought into their giveaways. Many customers are becoming increasingly skeptical about giving away their contact details and are unlikely to do so unless they think the there is real value in doing so. Software, resource lists, video and well researched white papers can all have greater perceived value and improve the number of leads that provide contact details.
Using LinkedIn For B2B Lead Generation
One of the best sites for B2B lead generation is LinkedIn. This social network focuses on professional networking and is much more business friendly than many other social media sites. LinkedIn has a number of features and tools which simplify lead generation on the platform. All businesses should begin by setting up their own company page. Anyone who chooses to follow your page will receive any news updates about your company that you release. This is a great way to build rapport with your prospective customers.
If you find that you have a news update that is getting a lot of interest, then you can use LinkedIn's self serve advertising platform to generate even more views. If you have a company page you can use the LinkedIn advertising platform to have a specific news update appear in front of people who aren't even following your company page. What's more you have access to LinkedIn's detailed demographic information about its members. You can use this to target your customers by profession, age, job position, company, location and seniority. This sponsored update can include a link back to your landing page where you can obtain your prospects contact details.
Finding Leads On Twitter
Another good place to generate leads is Twitter. Worldwide there are now more than 230 million active users on Twitter. No matter who your ideal customer is, you can almost certainly find them on Twitter. Generating leads on Twitter requires a little tact. If you seem too self promotional you may find it difficult to build up a following. The key is to be helpful and share interesting information even if it isn't from your own site. One way to find potential leads is to use the advanced search function to look for people who are asking questions related to your industry. Reach out to them and help them with your query.
Another effective strategy is to use Twitter Advertising. Check out the Lead Card generation tool. This enables Twitter users to provide their email address to a third party with one click of the button. Also remember that you can include two links on your Twitter profile. Use one of these to list your main website and use the other to include a landing page.
Conclusion
The keys to successful lead generation are actually not that complex. Develop a systematized way of both generating and nurturing leads. Find out where your prospect spends time. Lastly put a highly compelling offer in front of your prospect. If you do these three things you should find that creating sustained lead flow is easily achievable. Here are some Lead Generation Tips to get you started.