Lead Generation
Lead generation is the first step to any sale, and one of the most important considerations for any business.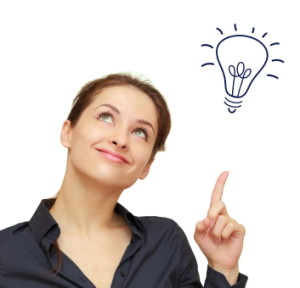 Quality, rather than quantity, is the order of the day: one good quality lead, carefully nurtured, is worth ten leads that go nowhere. There are a multitude of lead generation websites and lead generation ideas out on the market, but it's worth taking some time to sift through these and consider which techniques will be the most effective.
It seems as if everybody is using social media to generate sales leads, but social media is only a tool. Like any tool, it must be used correctly. Social media platforms, such as Facebook, LinkedIn and Twitter, may be excellent at creating a 'buzz' or to showcase a new product, but they are only effective if used appropriately. LinkedIn, for example, is directed at professionals, making it likely that the users are in the right target audience. Facebook can be useful for generating 'Likes', which can act as a version of the ever-valuable personal referral. Twitter, with its speed and hashtag functionality, is an excellent tool for promoting new products or providing links to longer, industry-focused content including blog entries, webinars and promotional videos.
More than three-quarters of business to business marketers use social media to deliver a range of marketing advantages. Social media can be used to promote an event or trade show, publish press releases, update business customers and give an impression of the business as an industry leader by delivering new content fast.
With an increasing majority of users turning to internet search engines rather than the telephone book to find service-based companies, a pay per click (PPC) or search engine optimisation (SEO) strategy can pay dividends. Very few users will scroll down several pages to find a new business, so the higher up in a search engine a particular business comes, the more leads will be generated for that business. Clever use of social media will increase a business's online visibility, but there are other techniques that will enhance this strategy. Content generated around targeted keywords will increase a business's ranking very quickly if done correctly. Getsalesleads is a leader amongst lead generation websites specialising in this area.
A business webpage can attract or put off possible leads in moments. A good quality website, with targeted content, fresh information and judicious use of free industry content can establish a business as an industry leader.
Likewise, making sure that the correct contact details for the business are on every page, clearly visible, and up to date is vital. A potential lead who cannot easily contact the business is a lost lead.
In the modern world, technology allows any business to target and nurture the correct sales leads, but the possible options can be overwhelming. That's where Getsalesleads comes in. We partner with industry experts to provide our business customers with fresh, quality leads tailored to their business. Contact us today, and our experts will be happy to share more of our lead generation ideas with you.
---
If you would like help with Lead Generation then Contact Us.