Business Leads
Should You Buy Business Leads?
If you are not naturally generating sufficient business leads to generate new sales, then it may be an idea to buy some business leads.

So what sort of Business Leads can you buy and will they be right for you business?
There are initially two types of leads to consider:-
Existing Leads - Typically available from "list" brokers.
Fresh Leads - Typically available from companies which will generate leads in the future.
It's important to understand the difference between these two types of business sales leads as it should form part of your purchasing decision.
Existing Leads
Advantages
Instantly available.
Often available in large volumes.
Relatively cheap.
Disadvantages
Probably not to your exact specifications.
Possibly already "old" - no longer a hot prospect.
Often sold multiple times.
Fresh Leads
Advantages
Hot prospects.
Bespoke leads to your exact requirements.
Can be available as single-use leads.
Disadvantages
Can take longer to acquire.
Initially appear more expensive.
Lead volumes may not be guaranteed.
So with these two types of business sales leads available which should you choose and what outcomes can you expect?
Existing Leads
If you are in a hurry then buying Existing Leads may be right for your business as they are normally available "off the shelf." However the mere fact that this is so should cause you to question their quality. How long have they been on the shelf? They probably aren't exactly a "hot lead" anymore. How many other companies have bought these leads before? Maybe the lead has been "pestered" by other companies already. Maybe they have already bought from a competitor. Typically leads purchased this way are harder to convert into sales because they are neither fresh nor an exact match. For these reasons it is often necessary to buy business leads like this in bulk. Certainly if you are considering buying Existing Leads you should think about what you are actually buying. So lots of cheap leads may not solve your new sales generation problem.
Fresh Leads
By their very nature Business Leads which have yet to be created will be hotter prospects. When working with Lead Generation Companies you will have the opportunity to specify exactly the type of business sales leads you require. Consequently the Lead Generation Company will be able to tailor the lead generation ideas and methodology they use accordingly. Whilst this may take longer to produce the leads, they will certainly be hotter and a closer match to what is required. Moreover if the Leads are purchased on an exclusive basis you will know that you have the first chance to contact them. With these attributes the business leads are much more likely to convert into sales. So whilst initially the Fresh Bespoke Leads approach may appear more expensive and slower, ultimately they tend to produce better results.
Typical example of ways to buy Fresh Business Sales Leads from reputable companies are:-
Most Importantly:
We strive to understand your business so that we can truly partner with you. So if you need help with Business Leads...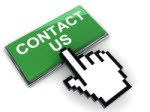 For your Bespoke Lead Generation Solutions