Sales Leads
Sales Leads – Essential For Your Business
It's rather obvious, but for some, not enough attention is paid to generating new sales leads.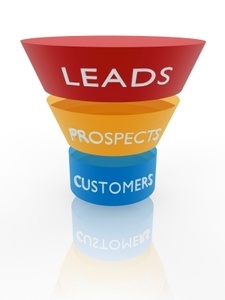 Customers come and go over time so it is inevitably that you will need to generate new sales leads just to maintain your business. If your business is a start-up or you want to grow it, then you will absolutely need to generate new enquiries, prospects and customers.
Considerations before generating sales leads
There are of course numerous different Lead Generation techniques and the suitability of these for your business will be determined by many factors. e.g. Your business model, B2B, B2C, one time sale, product, service, geography, price etc. What is beyond doubt however is that you will need to consider and apply one or a number of these techniques. That is unless you decide to outsource your Lead  Generation to one of the specialist Sales Leads Services Companies which provide this service for you.
So perhaps the first consideration when deciding how you will obtain new customers is to think about who will do it.
The second challenge is to determine which techniques to employ.
The third aspect will be what budget do you have.
Another important factor will be the timing & duration.
As you can see there are plenty of things to consider before you start this process. However many businesses, rather than planning to cater for this need, have a "knee-jerk" reaction "we need more sales leads now." Making decisions when under pressure is probably not the best way to do it. This can lead to irrational decisions leading to poor outcomes. Far better to really think through what your business needs and what is likely to produce the best results and return on investment.

Quality v Quantity
In the desire to generate sales, profit and cash a natural trap to fall into is let's get as many business sales leads as we can. As with most things in life there is a balance between quality and quantity. Whilst at first the idea of purchasing a list of 10,000 prospects for a relatively small price seems appealing, the results may be different. Who is going to contact all of those 10,000? How long have they been on the list? Has this list been sold to one of our competitors already? Are they really hot prospects or just a list of names? If the list is poor quality how well will the prospects convert? Does it make sense to order huge quantities of "prospects" only to find out that only 1 in every 200 converts into a sale? Perhaps the quality of a lead is therefore more important. It may therefore be worth asking a Lead Generation Company how they generate leads. Was the prospect "tricked" into opting-in to a third party list for which they really have no affinity. Or were they specifically trying to find a product or service and had some form of pre-qualification process applied to determine their appetite to buy.

Summary
You need to have continuous Lead Generation process in your business to create new sales opportunities. Whether you do this "in-house," outsource it to a Lead Generation Company or do both is a choice to be made. Whatever you decide be sure to focus on Quality of Lead rather than Quantity. Measure your R.O.I.
Help is available
We strive to understand your business so that we can truly partner with you. So if you need help with Sales Leads…