Part 2: We continue with our study of the 6 best practices for lead generation from an original blog post by by Dawn Papandrea, NewsCred Contributor –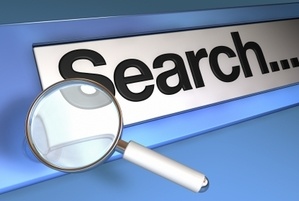 3. How will I actually start finding leads?
Every so-called lead gen expert has his or her own formula for success, but what seems to work best is employing a mix of marketing strategies to discover and engage with prospects. Nowadays, having a well thought out content marketing plan, and incorporating SEO into your original content are both effective for driving prospective customers to your site and/or landing pages. They can't buy your product if they don't find you first! Other lead generating activities include participating in social media platforms that are relevant to your audience; search engine marketing in which you pay to show up in sponsored search results for various keywords; and more.
4. I attracted a lead… now what?
Grabbing attention isn't enough; you want your lead to take action before clicking off your page. That starts with having a well-designed landing page with strong calls to action to get the lead to convert, or to submit their information to you. An ideal landing page should be pretty bare bones and include only a contact form, an infographic and a few simple words about what the user is signing up for. Your landing page should be devoid of a navigation bar, heads or footers; the only action you want your lead to take is the completion of the form, providing any additional information or content might end up being a distraction.
To entice prospects into agreeing to let you to contact them in the future, offer free content such as white papers, e-books, or other service-driven information in exchange for their contact information. For example, to gain access to Salesforce's Sales Process Map (which offers a great visual accompaniment for question #2 above), you have to register on their site.
Whether you continue to message leads using email newsletters, your blog, social media updates, etc., it's important to use tracking and analytics to monitor which content is resonating best. Which links are they clicking? How much time are they spending on your site? Are they sharing your content with their networks? As you figure out what works and what doesn't, keep tweaking your design and copy accordingly. As long as you continue to provide quality content, it will help cement your company's reputation, and hopefully, launch it to the top of mind when it comes time for the purchasing decision.
To read the original post please visit the NewsCred Blog