Part 3 – We conclude the 6 best practices for Lead Generation from an original blog post byby Dawn Papandrea, NewsCred Contributor –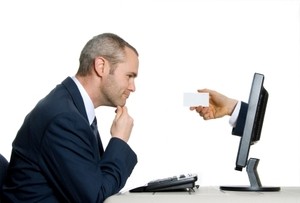 5. When should the sales team take over?
Lead routing is an important part of the equation, which is why many companies simply use trial and error to figure out what works best for their needs. For situations when a lead fills out a form requesting information, you want some form of contact to take place as soon as possible, whether it's an automated email response that explains someone will be in touch, or a live call within 24 hours.
On the other hand, if your prospects tend to do a lot of research before they reach a purchasing decision, you need to tap into their psyche. There are lead scoring tools and software systems that can help you figure out when a lead might be ready to do business, by ranking just how qualified a lead is. Pamela Vaughan does a great job of breaking down this step of the process in her HubSpot blog post, "How to Score Your Leads So Sales Works the Hottest Prospects."
6. Should you keep in touch after a lead becomes a client?
Once a prospect (hopefully) becomes a customer, you can keep giving them content to keep them engaged and help them maximize your services. Check out this great infographic from the Content Marketing Institute that illustrates how content marketing can be just as effective for retaining customers and keeping them loyal, as it is for finding them initially.
So you now have the 6 best practices for lead generation. The next steps are to implement them, measure results and continue refining your processes.
---
If you would like help puting these lead generation best practices into effect then please Contact Us.