Every so often when we are looking for Sales Lead industry news and techniques we come across articles which remind us of the basics. None more so than a post, a while back, from Blue Riot Labs In this we are reminded of 7 simple steps that are required for effective Online Sales Leads generation.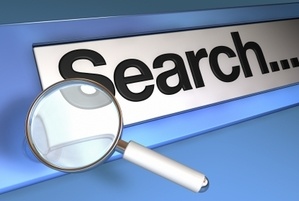 In this modern world of information overload we find it's good to have clear and simple checklists to act as reminders. We hope you do too. You can read their post here below:-
Your business should already have a solid online lead generation strategy in place. But if you don't or you feel your lead generation strategy is lacking, you may want to pay attention to the following seven lead generation tips as we head into the New Year. Times are changing leading up to 2012 and the Internet is changing even more so. Use these tips in your own lead generation campaigns and you'll be well-prepared to take your business into the future.
1) Educate and Inform
To help you attract more leads, try offering your audience information related to your products and services. Maybe teach your customers how to use your products effectively or you can provide tips and tricks to make your products or services more efficient. The use of e-books and e-reports work well and your potential customers should be able to download the material easily from your site, after entering their contact information of course.
2) Make It Easy
To increase your conversion rates, make it easy for your leads to become subscribers. Don't ask fifty questions, as most people don't have that kind of time or patience. Instead, just ask for their email address or at most their name a phone number.
3) Track Your Leads
You should be tracking the conversion of your leads, whether it took one day or it took three months. This usually requires the use of software, such as provided by Blue Riot Labs partner Net Results. By tracking your leads from initial contact to conversion, you will have a better idea of what's working and what's not.
4) Have Solid Goals
Before you put any time, money or energy into your lead generation campaign, make sure you have clear objectives set with realistic expectations.
5) Nurture Your Leads
As you know, there are many stages to the buying cycle. A new lead may not be interested in buying now, but that person may want to buy from you three months from now after they've conducted the proper research on your company and products. Nurture your leads over time and you'll be more likely to generate loyal customers and repeat buyers.
6) Multiple Opportunities
Don't think of each lead as a single sale. Each lead you generate can convert into multiple opportunities with the use of techniques like cross and up-selling. Instead of turning a lead into just one income stream, it's always better to generate multiple revenue opportunities for every lead you generate.
7) Follow Up
Internet users want information right now, not later. As soon as you generate a lead, follow up with that person right away. It is best to contact a person within the first five minutes of initial contact if you want to qualify and convert that lead into a buying customer.
Online lead generation is critical if you want to corner more of the online market share from your competitors. But as we head into 2012, these tips become more important than ever. The online world is changing drastically and quicker than ever and these tips will help to keep you ahead of the fold.
And remember, you can automate your marketing so that you always know exactly what your leads are up to no matter where they're at in the buying process.
You can read the original post in its entirety by clicking here
---
If you would like help using this Google AdWords feature to build your Email list for Lead Generation then Contact Us.