FREE Webinar – Boost Your Leads with Google AdWords
Lead generation is the life-blood of every business because without sales, it will fail – whatever kind of business it is. So marketing – and attracting the right sales leads – is essential. In the age of digital marketing, this has become more challenging for most of us – but help is at hand from  Get Sales Leads and The Lemon Club Webinars.
This Webinar will be presented by our guest speaker, Andrew Merrifield, a digital marketing and Lead Generation specialist for more than 7 years, who will cover:-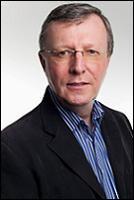 1) How people find services these days.
2) Google Search SEO v AdWords.
3) Google's advertising share.
4) How AdWords Works.
5) What's new in AdWords?
6) AdWords for Lead Generation – How? 
Join Us
for this FREE Webinar on Wednesday 10th July 2013, 12:30 -13:00 p.m. UK BST.  
To Register Click button below