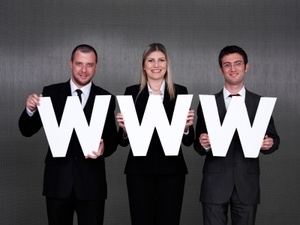 At www.getsalesleads.co.uk we take it for granted that companies know what online lead generation is and how to get started with online lead generation. However, after looking back at some older blog posts by others we came across one from Dan Baum which got us thinking maybe there are still businesses out there who don't know. Why should they know unless they have implemented online lead generation techniques? Nowadays with Google, Facebook, Linkedin, YouTube etc., etc. it seems that Digital Marketing is taking over. But what is it all about? How do you get Online Lead Generation to work and which avenues are best?
Well as Dan explains in his article (republished below) it really is quite simple.
You need:
A product or service that has demand.
An online marketing channel that connects your company with this demand.
A way of enticing people who find your web property to engage with you.
Item 1 is obvious and applies equally to both online & offline businesses.
Item 2 requires more thought. The channel which is best for your product or service will depend on what it is and who the consumers are. Whilst YouTube & Facebook might be great if you are a Pop Artist looking to attract teenagers to download you latest album, what if you sell Business to Business services or products? We will explore which channels work well for different products in a future blog post but for now let's say you need to find the one that works best for you.
Item 3 however is the one that in our experience most companies don't pay enough attention to. Lead Generation doesn't really work when a searcher has searched for a specific term and you send them to the Home Page of your Brochure Style website. For example if I search for Nike size 10 Wayne Rooney Soccer boots, please don't take me to a page that tells me when Nike was founded and how many employees it has. If you want me to buy take me to the page my search said I was interested in. Oh and that's just the obvious step. When I am there it's like being in a shop without any sales assistants! If you want me to buy give me a reason to do so, a Call To Action,"Buy now and get 25% discount on your first order…." Etc…Web pages are your sales assistants. If they don't persuade the visitor to buy, engage, download etc. the visitor just goes away.
We will explore what makes web properties convert is future posts, in the meantime here I sthat article from David Baum…
Posted by Dan Baum in Lead Generation on September 7, 2012
Generating leads for your company can be tough!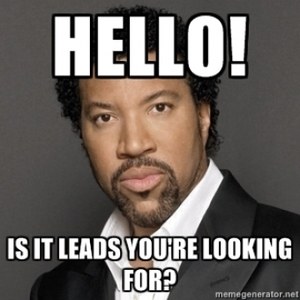 But let's be honest, it needs to happen in order for your brand to be profitable. The truth is, there are a lot of discrepancies on lead generation nowadays. The days of direct mail, cold calls, and trade shows are yielding to the digital age. So what do you do now? Move everything online, get going with online lead generation!
Online lead generation is extremely important for keeping up-to-date with the Internet, your marketing, and your competition. Being a leg up is necessary to blow away your competition! Make sure you don't fall behind, and get your company on board with online lead generation! Read on to learn how to get started.
For more expert and behind the scenes tips on how to strengthen your lead generation, be sure to check out IMPACT's popular ebook, "How an Inbound Marketing Agency Does Lead Generation."
Hmm…What is a lead?
First off you need to know what a lead is. It's really simple: A lead is a person who has shown some sort of interest in your company's product or service. When you get started with online lead generation, you generate these leads with landing pages and offers that attract potential customers into your company. Landing pages are webpages on your website that make web visitors fill out some sort of information to get your offer. When you have this information, you can informatively nurture them into leads. That's what online lead generation is about!
How to Start Online Lead Generation
First off, you need to create your offers. These can be many things, but the bottom line is that they have to be attractive enough to get people to download them. These can include free ebooks, webinars, even videos that can entice your potential customers. There will always be some that will download it, no matter what you offer! This is why online lead generation is so effective, there is always a steady stream of leads willing to show interest in your company.
Next you need a landing page. Landing pages are what entice your visitors into downloading your offer and offer an opportunity for them to convert with their contact information. These need to be attractive and clean-cut, and easily navigable. You want to know information that you can use to nurture them into sales. The form you place on your landing pages should always contain a way to capture their contact information, i.e. email address, so that you can conduct an effective email marketing campaign.
Finally you need to attract your visitors to your landing pages! This is done through calls-to-action. These can be graphical icons, textual eye-grabbers, really any form of image that can attract web visitors from your site to your landing pages. It's really simple, you just need an image that tells visitors what they will be getting by clicking on it. A gigantic FREE graphic should suffice!
And that's it! You now have a skeleton lead generation campaign, all online! Web visitors will see your call-to-action, visit your landing pages, and download your offers, generating you leads.
---
Not generating the amount or kind of leads you should be? Give us a call at Get Sales Leads and learn how we can help.